Description
Vale's Fiber Boost contains ingredients that do not blend well in the manufacturing process of "thin" detoxification drinks. Vale's Fiber Boost is formulated with 600 milligrams of dietary fiber to enhance the effectiveness of any "thin" detoxifying drink.

Directions: Consume the entire package of Fiber Boost capsules at the same time you are consuming your favorite detoxifying drink, or immediately after.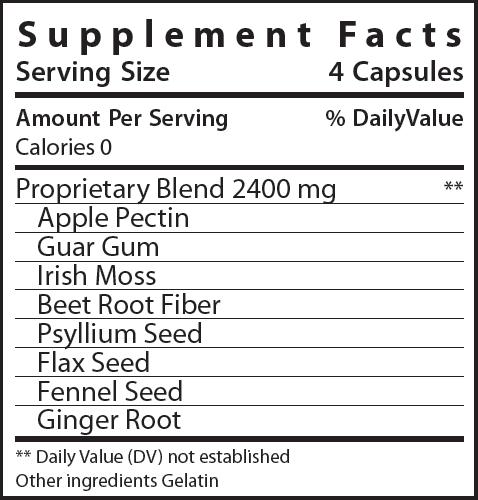 Payment & Security
Your payment information is processed securely. We do not store credit card details nor have access to your credit card information.